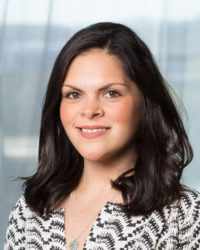 Alyssa Whitcomb
Operations Manager @ Pandora
Alyssa is an Operations Manager for the Music Makers Group at Pandora. For the last 4.5 years she has served in various operational roles, managing strategic organizational change through rapid growth across Pandora's Marketing and Sales departments. She proudly serves on the leadership committees for Pandora's employee Communities serving Women (Pandora Women) and Employees of Color (Mixtape). The first in her family to attend a four-year college, Alyssa graduated with a B.S. from The University of Southern California in 2010. She is passionate about diversity and inclusion, social justice, music, and the Oakland A's.
Planner.
Problem Solver.
Concert goer.
Music appreciator.
Connector.
Mentee & Mentor.
Perceptive.
Decisive.
Individual Contributor.
On weekends, you can find her in the Bleachers at Oakland A's games or cooking Pinterest recipes with her favorite Pandora station playing (Thumbprint Radio).
She has served in various Operations and Program Management roles in her 4.5 years at Pandora.