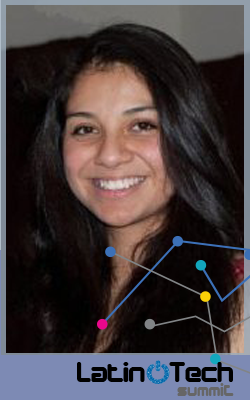 Sandy Visoso
Audience Acquisition Manager @ VMware
Sandy Visoso is an Audience Acquisition Manager at VMware, responsible for acquiring and engaging global customers on VMware's four strategic IT priorities: Modernizing Data Centers, Integrate Public Clouds, Empower the Digital Workspace and Transform Security.
VMware, is a computer software company that provides cloud computing and platform virtualization software and services. Prior to VMware, Sandy did a double degree major graduating from Northeastern University and Universidad de las Americas Puebla with a B.A. in International Business Administration and a concentration in Management Information Systems.
Since arriving to Silicon Valley, Sandy has worked in in high-tech companies focusing on digital and global marketing roles. She is passionate about supporting the Latino Community and is the Communication and Culture Chair of the Latino@VMware Power of Difference Communities (PODs), focusing on Diversity & Inclusion. As part of the Latinos@VMware core team she has focused on strengthen VMware's inclusive culture and enhance its business impact by raising the Latino community's representation and thought leadership.