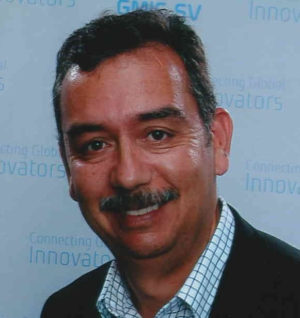 Jose R. Gomez
WW New Business Segment Leader @ Hewlett Packard Enterprise
Jose R (Pepe) Gomez leads the Worldwide New Business organization for Technology Services Support at Hewlett Packard Enterprise from its headquarter offices in Palo Alto, California. Pepe is a Business and Sales executive with more than 20 years of experience leading domestic and international organizations in some of the most successful IT companies in the industry like Sun Microsystems, Oracle and Softtek. Pepe's responsibilities have given him the opportunity to lead large diverse local and remote teams including being a Country Director in Mexico for 3 years, Regional Leader for Latin America for 3 years, Asia Pacific for 8 years and North America for more than 5 years, Pepe has also hold responsibility to lead worldwide organizations for more than 5 years.
Pepe Gomez has been involve on Diversity and Inclusion Leadership Executive roles for over 10 years and has being President of Society of Latinos (SOL) at Sun Microsystems, Founder and Chair of Hispanic Oracle Leadership Association (HOLA) and founder and Leader of Bay Area Latino Network. Pepe's passion for Inclusion developed more than 15 years ago and provided him with the opportunity to give back, mentor and coach many great IT professionals how happen to be Hispanic.
Pepe has been a member of the Hispanic IT Executive Council (HITEC) for more than 8 years and has play a significant role in hosting HITEC events at Sun Microsystems, Oracle and Hewlett Packard. Pepe also serves in the Board of Directors at The First Tee Silicon Valley -organization dedicated to teach kids life lessons and skills through golf. Pepe also serves in the Advisory Board of Silicon Valley Latino -organization dedicated to highlight the accomplishments and contributions by Latinos in Silicon Valley. Pepe Has been recognized 3 times as one of the HITEC 100 most influential Latinos in IT and graduated from HITEC's Emerging Executive Program in 2016 and recently was named the President for HITEC Mexico where he will help bridge relations between high level IT Executives in Mexico and the US.