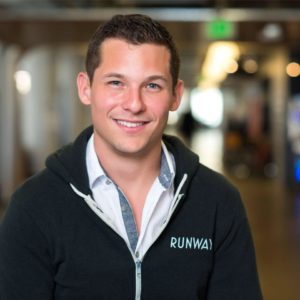 Joe Vasquez
Co-Director @ Runway Incubator
Joe Vasquez is a Co-Director of Runway Incubator based in San Francisco and the founding Director of Michelson Runway, an accelerator that invests in and supports startups innovating in higher education and the workforce. Most recently, Joe led data strategy at Enuma (formerly LocoMotive Labs), an education technology company that builds engaging math games for elementary students with special needs serving over 3 million worldwide.
Before joining the Enuma team, Joe worked in investment banking for Goldman Sachs and spent two years teaching bilingual mathematics with Teach For America. Joe was also an early co-founder of StartX, a startup accelerator based out of Stanford University that has supported over 300 companies to date. He is currently on the Board of 826 Valencia, a nationally recognized nonprofit supporting under-resourced students with their creative and expository writing skills.
Joe received a B.S. in Atmosphere & Energy Engineering from Stanford University and lives in San Francisco.