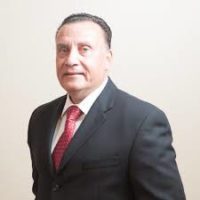 Louis Berrios
Associate Director, Business Solutions @ Per Scholas
Louis Berrios worked for Verizon for 28 1/2 years.  During his corporate telecommunication career, he served as board member of Verizon's Hispanic Support Organization, as well as President of the NY Chapter. Additionally, he served on the Boards of both HACR and LICI.
After retiring in 2007, he decided he wanted an opportunity to give back. He joined Per Scholas in 2008 as the Director of Business Development, attracting and serving clients for their Computer Asset Recovery Service.
In his current role, Louis helps students and alumni, find IT employment and routinely follows up with them to foster their success. Louis, born and raised in New York, spends much of his free time on the golf course.